Search Engine Optimisation (SEO)
Search Engine Optimisation the best place to get your site noticed on the web is on a search engine, because this is where most people start their search for information on the internet.
The higher you get your site listed on the most popular search engines, the more people will look at your site because your content will be relevant to what they are looking for.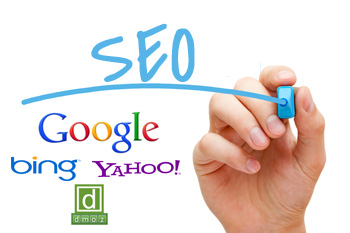 A search on a crawler based search engine such as Google.co.uk, can find millions of sites and only the first ten usually show up on the first page. Therefore it is imperative that the time is taken to ensure that your site is optimized to ensure it appears as early as possible in the search engines, and there are a number of ways we can do this.
Target keywords which are used to search for your site need to be chosen carefully. You want your site to be in the top ten results when a search is done. Target keywords should always be at least two words long, or too many sites will be relevant to the search and your site will struggle to compete.
Once your search words are chosen we can put them in order of relevance and make them search engine friendly.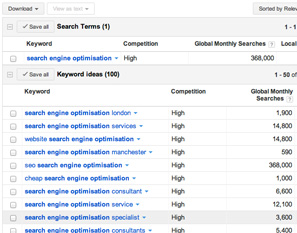 Positioning the keywords within your pages is also important. It is crucial to include target keywords in your page titles and build the titles around the top two or three phrases that the site is based around. Titles need to be short and catchy as these are displayed in search engine result pages and need to attract the attention of the viewer.
We offer a fully comprehensive Search Engine Optimisation and marketing service. Click here for more information>

Want to Hear Our Ideas For Your New Website?
Get in touch and we'll buy the drinks!