For all our projects we develop initial design concepts which we present to our clients as full colour storyboards. This enables the client to visualize the website prior to production and make any changes to the general style – so it's exactly as they want it before the development process is started.
Following approval of the initial design concepts, the website will then be developed in accordance with the briefing and uploaded to a testing server to enable the client to thoroughly test the site prior to launch.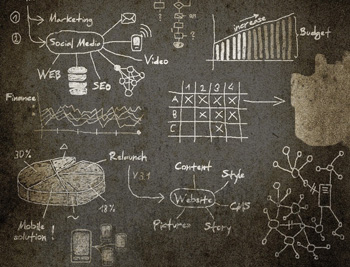 Keyword research will highlight key search terms that a user requires information on.
A mistake many companies make is to assume that a user will land on your homepage and filter down to content. With modern indexing the most relevant page in your site will be listed by the search engine.
This means that each page must also be considered like a homepage.
It means…
Managing expectations – page content needs to logically follow on from the key phrase search
Other key or associated content must be easily sign posted
Call to actions must be clear and accessible
Dedicated landing pages, specific to keywords must be created to engage users to stay on the page, read further or move deeper into the site.

Want to Hear Our Ideas For Your New Website?
Get in touch and we'll buy the drinks!