Copy Writing & Content Creation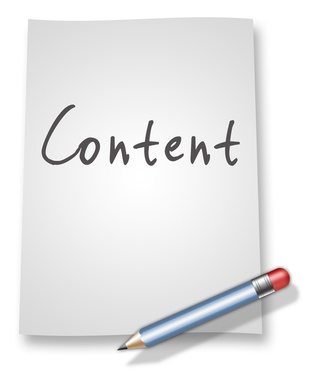 Content is the main pillar of a website. It's often the main reason for visiting a site. When writing copy we have to remember the objectives for the site (often it is goal conversion, such as an inquiry or a sale).
An online user has different reading habits than other media. People scan and they don't read.
That is why web copy needs to be written differently to normal print copy.
It can be quite challenging to create your own content but even more so when it is created for the web, that's where we can help.
Here are some good guides to writing web copy…
Your key message needs to be summarised in the page intro, so a user can quickly make a decision if this is the right content.

Pages should be no longer than an A4 or US letter. Copy should mention key search phrases where possible and hyperlink where necessary to other internal content.

If the goal is to generate interaction through a phone call, email enquiry or form enquiry, the content should be written so that it gives a taster of the key messaging, but leaves the user wanting to know more.
By providing high quality services in a manner that demonstrates our total commitment, we will achieve our objectives of working efficiently to deliver our promise on time, right first time and by doing what is required correctly in all respects.
Once the initial site has been developed and launched we can see how customers use the site by utilising analytics.


Through engagement of your users we can find out what users really want. Through a well thought-out 'road map' of development we can introduce new features to market and energize the user base.
It tells users the site has life, is constantly improving, is exciting and continues to offer more value, giving them more reason to return.

Want to Hear Our Ideas For Your New Website?
Get in touch and we'll buy the drinks!